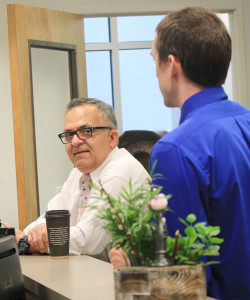 Pacific Gastroenterology in Vancouver is a privately owned clinic located in the medical hub of Vancouver established in 2005.  Our facility is a board certified clinic specializing in the diagnosis and treatment of problems related to the gastrointestinal tract including digestion, liver disease, pancreatic disease, and gallbladder disease.  In particular, we focus on colon screening, inflammatory bowel disease (Crohn's Disease and Ulcerative Colitis), gastroesophageal reflux disease (GERD), and Barrett's Esophagus.
Colon cancer is the second leading cause of cancer deaths in the U.S.  To help prevent colorectal cancer it is recommended by the CDC that everyone over the age of 50 be screened.
MISSION STATEMENT
The mission of Pacific Gastroenterology is to provide quality care to each patient with a commitment to compassion and excellence in all that we do.
We strive to:
Respect each patient as an individual.
Respect each patient's right to privacy.
Make patient satisfaction a priority.
Be courteous and compassionate in each patient encounter.
First time visit, felt very welcoming, Dr. was very helpful and caring. Knew what to expect with future procedures. Very friendly staff.

Michele C.